NEW!
In September, GIT will offer a new WinEUR module: WinEUR IZI-REPORT.
WinEUR IZI-REPORT is a module that enables you to create reports in Excel that are directly linked to your WinEUR accounting data. Use the fields and formulas you are accustomed to optimise your current dashboards: you don't need any special IT skills.
These reports are dynamically constructed: once created they will update automatically with a single click when entering new accounting data in WinEUR.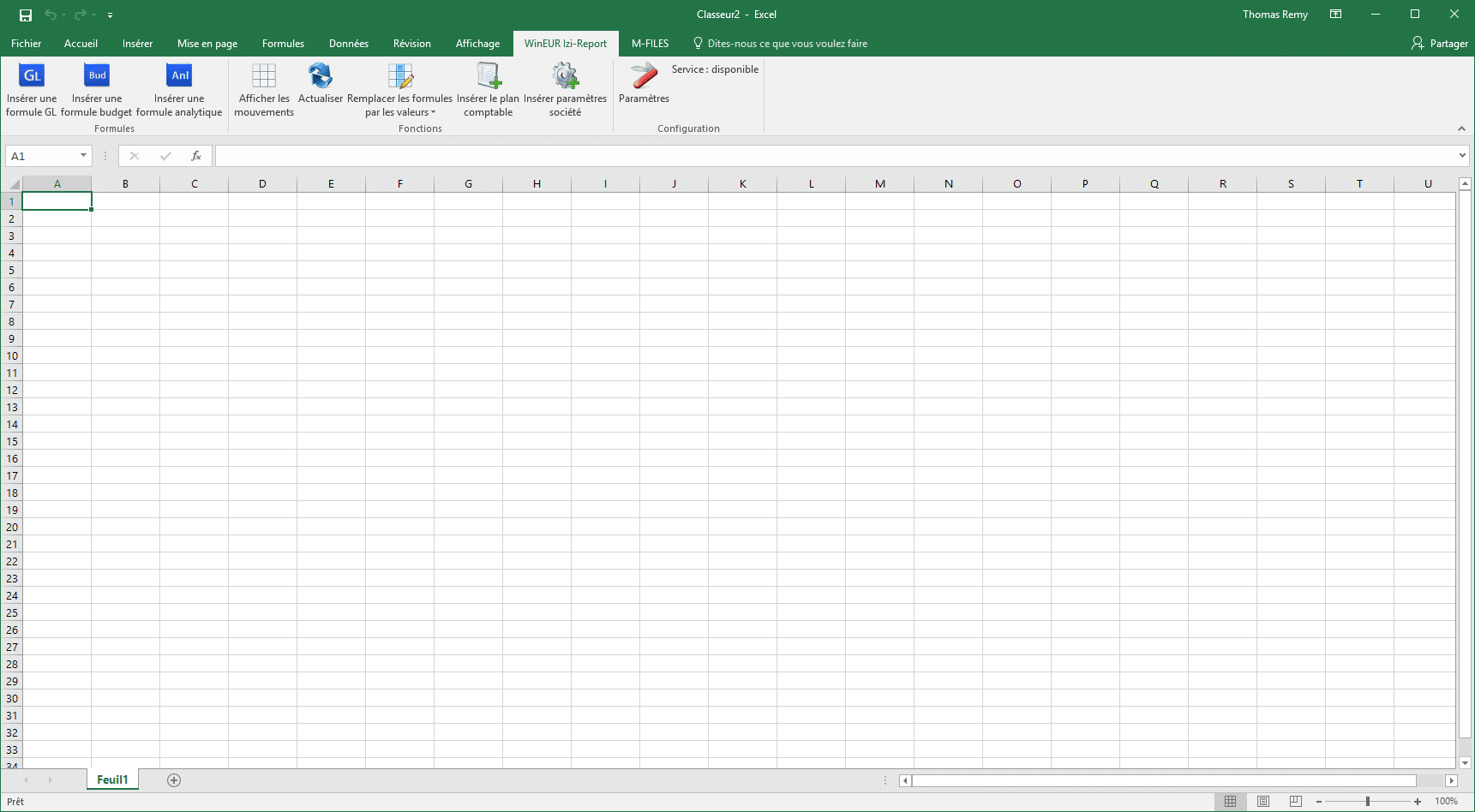 The programme allows you to import data from the Great Ledger, budgets and even analytics.
With WinEUR IZI-REPORT, by selecting the desired period, you can insert the balance of accounts or selection of accounts, currencies, add formulas but also movements of debit/credit. The possibilities are identical with analytical data. Inserting existing budgets in WinEUR, including analytic budgets, is also a feature of the software.
Without being a WinEUR user, account movements can be displayed in Excel, just like archived accounting documents.   
Nota: WinEUR IZI-REPORT respects access rights established in WinEUR of course.
Highlights:
• Notable gain in time
• No exporting, no new input, no reformatting, no copy-pasting
• Reliability of data in Excel since it comes directly from WinEUR
• Infinitely customisable
WinEUR IZI-Report: your data at the core of Excel!
Become a WinEUR: contact our Sales team by clicking here